The ketogenic diet is a high-fat, adequate-protein, low-carbohydrate diet. Some found it very useful to loose weight.
Sonic is all time favorite fast food. I'm going to help you with several meals that are keto at Panda Express.
Here is a quick guide to what order
no buns, no breading
Get diet drinks, like unsweetened tea or Diet Coke, etc.
No dessert
Followings help you decide what to pick at Panda Express.
Shanghai Angus Steak
Warning: Not keto
Panda Express Shanghai Angus Steak is a quick stir fry dish made from steak, mushrooms, onions and green beans in a savory sesame sweet soy sauce.
It is my favorite meal at Panda Express, if you love it you can follow this article to make it yourself at home. instead of sweet soy sauce, you may use normal soy sauce mix with diet sugar.
Unfortunately, the recipe Panda Express offers is not keto friendly, unless you make it at home and modify the sauce.
Panda Express Teriyaki Chicken
Keto option
This is a keto option that you can enjoy. It cost about 7$ for 2 servings. Grilled chicken teriyaki at Panda Express nutrition is 300 calories and 8 net carbs per serving. This taste fantastic and it is the most keto friendly option at Panda express.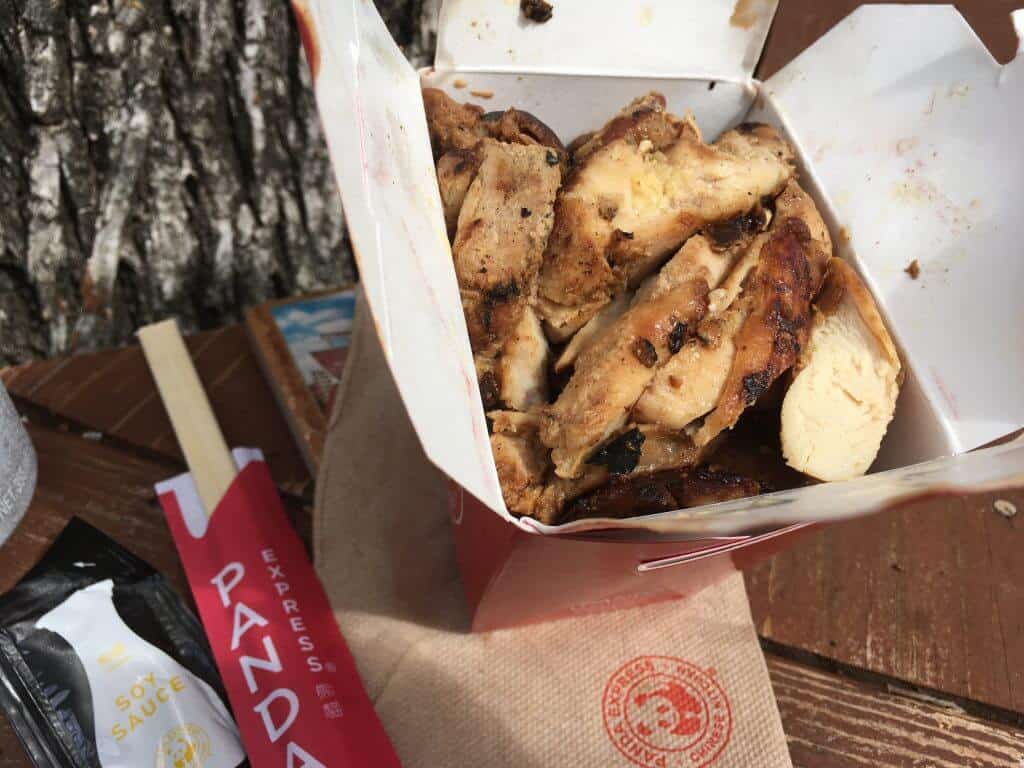 Super Greens Panda Express
It's a healthy salad made of broccoli, kale, and cabbage. This is a Keto super green Panda Express that is favorites of dieticians at Panda Express.
If you love it, you can make this super greens panda express at home. There are many recipe you can follow to copy cat the recipe.
Panda Express Sichuan Hot Chicken
Warning: not keto
Unfortunatley, this mouthwatering Panda Express Sichuan Hot Chicken is not keto, since it is breaded.
Panda Express Sichuan Hot Chicken are available for limited time in selected Panda Express location. This is a surprisingly good chicken strips, flavored with Sichuan peppercorns. The flavor is inspired by flavors of Chengdu and Nashville.
Do not worry, you can copycat this menu with few modification to make it keto at home. First of all, use air fryer and keto friendly sauce for your marinate. There are bunch of keto recipe version of panda Express Sichuan Hot Chicken you can follow.
What is semi keto at Panda Express?
Broccoli beef, mushroom chicken, Black Pepper Chicken, Kung Pao Chicken are some low calorie meals less than 14 g carb you can order at Panda Express.